According to UNICEF, millions of displaced children and families are in dire need of drinking water, medical supplies, therapeutic food, hygiene kits and other emergency supplies.
Happy to help
In light of the crisis, we have donated USD 100,000 in in-kind transport to support UNICEF's efforts.
The donation has already been put to good use for several shipments of urgent humanitarian aid and school equipment from the UNICEF global hubs in Copenhagen and Dubai.
Read more here: https://www.unicef.org/emergencies/devastating-floods-pakistan-2022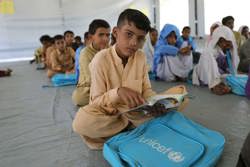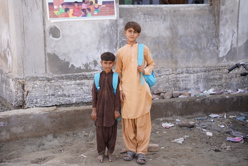 Proud partner to UNICEF
This year, UNICEF celebrates a journey that started sixty years ago when the UNICEF Global Supply and Logistics Hub was established in Copenhagen, Denmark.
UNICEF's global humanitarian warehouse was originally established in 1962 with the purpose of packing and shipping health kits for maternity clinics and child health services. Today, the warehouse has evolved into the world's largest humanitarian supply and logistics hub from where UNICEF delivers urgent aid to emergencies around the world.
#WorkingTogetherSavesLives